Sam Steel Drive-Thru Ceremony - 2021
Sam Steel Society - Legacy

Sam Steel Society Induction
Upon graduation, seniors are inducted into the Sam Steel Society, as they join our college's graduates who, for more than 125 years, have used their knowledge and skills to change the world.
The society honors the memory of Sam Steel, who would have graduated in 1893 from the New Mexico College of Agriculture and Mechanic Arts, as our university was then called.
Welcoming Ceremony
The ACES officially registered brand was inspired by the College's first intended graduate, Sam Steel.
We welcome our freshmen with a fun Sam Steel Paint-Welcoming Ceremony, launching them into their exciting and challenging college career.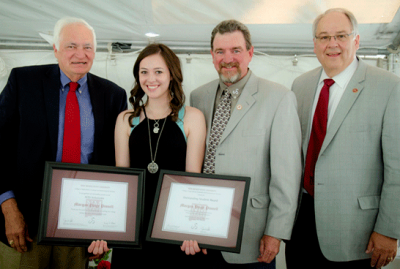 Articles